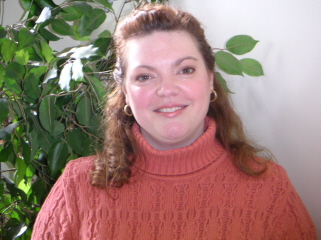 Hello! My name is Keli. Welcome to my little page. I'm a stay at home mom with 2 kids. I have also provided child care for many kids before my own came along. I love to play, so I made it my profession. That works best with kids, as adults often forget how to play.

I am a musician, with an emphasis on voice. I love to sing, and have sung in many situations, including weddings, funerals, church solo and choir work, and some limited recording (I mean really limited). I have also directed choirs, church orchestras, and I'm getting ready to direct my first handbell choir. I have also taught private voice lessons for several years.

I enjoy just a little drama. I've been involved in a few community theatre productions, and have even conducted a pit orchestra. (That's a bit of a stretch, my "orchestra" was a flute and a piano)

If you're wondering why all of this is in the past tense, it's because my kids have been my life's work, and my pride and joy, for the last few years. I'm just now getting back into church & music leadership positions.

The most exciting honor I've had over the past couple of years is to carry a baby for another family. That's right, I was a gestational surrogate. If you have a little interest, an hour of free time, and a big box of Kleenex, you can hear how God brought me to want to be a surrogate, and placed me close to the family that needed me. This is my story as presented to the group called Women In Christ at their annual retreat in Feb. of 2006. I'm not a professional speaker, and the singing is choked with tears and nervousness, but you might just be encouraged by it.

Hope you've enjoyed this glimpse into who I am, but the only way to understand me, is to know my great husband, Jon, and my kids, Davis and Caris. Check out their pages, too.
---
Keli Diercks <keli@diercks.net>